FISHEX - Icelandic Fish Export Company was established in 1989 and quickly became one of the most successful pioneers in shipping of fresh fillets and other processed fresh fish by air cargo delivery.

FISHEX Icelandic Fish Export is an independent export firm supplying quality fresh and frozen produce in cooperation with selected production plants having years of experience and high quality standard.
Assortment programme includes cod fillets, haddock fillets, ocean catfish fillets, redfish fillets, plaice fillets, arctic charr fillets, salmon, turbot, lemon sole, saithe, white halibut, monkfish, etc.
Today the demand for fresh quality fillets by air cargo delivery is still steadly increasing and buyers requirement for continuous and dependable supply are precedence to keep satisfied customers.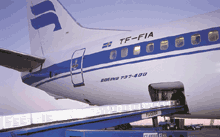 Therefore, FISHEX Icelandic Fish Export main goal is to place emphasis on maintaining a regular business relationship with buyers who's customers require high quality as standard.
For contacting FISHEX
Icelandic Fish Export
, please use the
contact form
.